This platform is open for past AZCT students only; that want to support, promote and Serve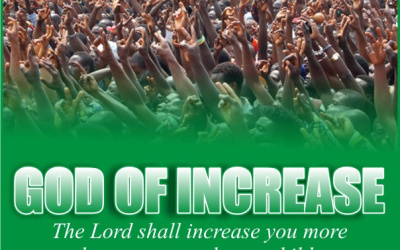 GOD OF INCREASE Psalm 115:14 The Lord shall increase you more and more, you and your children. It's God's will to widen our scope, increase our impart and multiply our...
It will take the Help Of God to encourage others in the same calamity with you because you have to smile to make them smile. A moody man cannot spark up a joyful environment. It takes grace to cheer others up, especially if you are taken in the same challenge…
If you chose to remain in the call of God, and stick to details, you will be helped. The reason why some believers are pushing effortlessly and suffering continuously is because they no longer stick to …
You are welcome to a seasonal topic which will be needed at every new phase of every business, gospel ministry and in all charted endeavours. It's worthy of note that not every one that started well ended well and not everyone that ended well ended gloriously. For you to end gloriously and have proof to show for every service you rendered; this edition of Voices From Zion is written titled:  REMAINING IN THE CALL.
You are irreplaceable, your place is not take-able, once you lose it; you shall be unfulfilled for life. Every endeavour is tied to rewards especially gospel outreach endeavours. Once you quit, all accumulated benefits is wasted. Nobody can fulfil your vision for you. No one can do your thing like you and their is no two you, you are unique! So what is this: Help Of God?